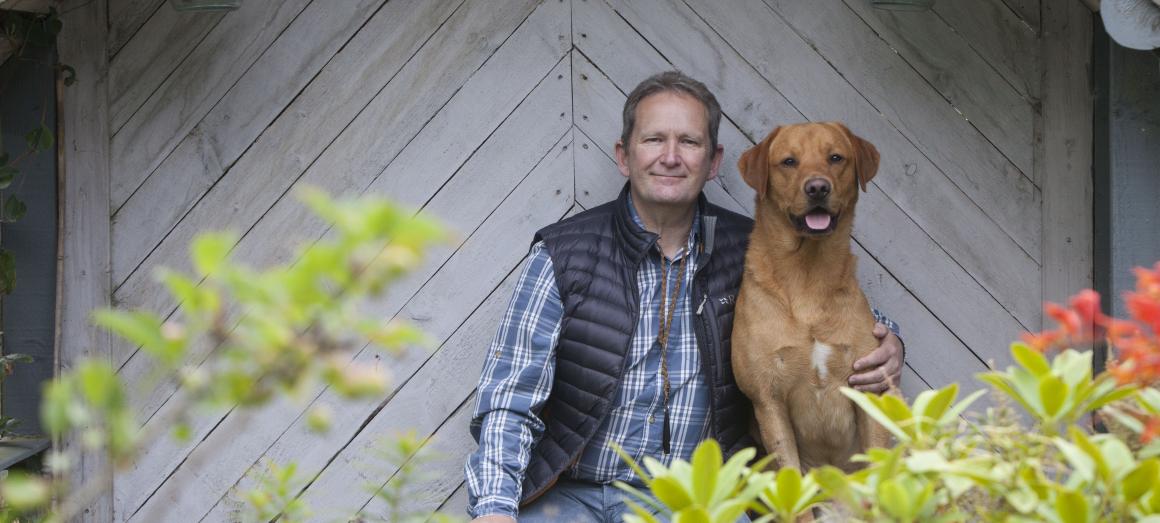 Danny McQuillan's shares his story after his life was saved by a kidney transplant in 2016.
Danny McQuillan has spoken of how his organ donor saved his life, following his kidney transplant in 2016.
Danny, from Forth in South Lanarkshire, discovered his kidneys were failing after registering with a new doctor. He was sent for tests and subsequently diagnosed with chronic kidney failure, with his kidneys functioning at 70 per cent.
The news came as a huge shock to Danny who felt healthy and well, describing himself as being 'fit as a fiddle'.
The father of two's kidney function was monitored every three months, and over the years he watched it gradually decline. He was placed on the transplant waiting list in 2013 and started peritoneal dialysis in 2015 when his kidney function reached just three per cent.
Danny said: "I suppose I was in denial about the impact my condition was having on me. By the time I started dialysis, I couldn't walk up the stairs, my muscles were sore, I struggled to concentrate and I had to give up work.
"I did peritoneal dialysis every day at home which was hard. I felt rotten and didn't want to do anything. I didn't even go to my own daughter's wedding as I felt so low."
Danny's dialysis continued for nine months, until he received a call one evening from his consultant, telling him they'd found a kidney match.
Danny said: "I couldn't believe it when I got the call and refused to believe it right up until the last minute. But the transplant went ahead the next day and when I woke up it was like a miracle. It's the only way I can describe it.
"I was out within ten days and everything has been great ever since. I was on a diet restriction so having the freedom to eat things I hadn't had for twelve years was amazing.
"I got my dog Ruben three months after the transplant and he's been a huge part of my recovery, helping me keep active and keeping me company when my wife April is at work. Life is great."
Speaking about his donor, Danny said:
"I really struggle to put into words how I feel about my donor's gift. I wish I could give the family a huge hug to let them know what they've done for me.
"I wouldn't be here if it wasn't for that person. It's as simple as that. I'm over the moon to have been given this chance and will always be grateful."