A Sikh perspective on organ and tissue donation
Is organ and tissue donation permitted for Sikhs?
Organ and tissue donation is the gift of an organ and/or tissue to help someone who needs a transplant.
Organ donation is an individual person's choice. However some may think of donating organs as Nishkam Seva. This act of selfless service, to give without seeking reward or recognition, is at the core of being a Sikh.
Sikh teachings emphasise the importance of giving and putting others before oneself – and it's believed the physical body is not needed in the continuous cycle of rebirth – a person's soul is their real essence.
Seva can also be about donating your organ to another. The Sikh Religion stresses that saving a human life is one of the noblest things that anyone can do, and organ donation/transplantation is an individual's choice that should be respected.
Further information
Read our guide to organ and tissue donation and Sikh beliefs which is available in the following languages:
Register your decision

Donation is a personal decision and you have a choice whether or not you wish to become a donor. Learn more about the NHS Organ Donor Register and how to record your decision.

Who can become a donor?

All of us can do something to help, whatever our age and whatever our health.

What can I donate?

You can choose what organs and tissue you do or don't want to donate.
Make your choice
Choosing to become an organ donor is a personal choice. For further guidance you should seek advice from religious faith leaders.
Whatever your decision, it's important your family know what you want. This will make it easier for them to help ensure that your donation decision is honoured.
Supporting your faith and beliefs
We are committed to supporting your faith and beliefs throughout the organ or tissue donation process.
If you register a decision to become an organ and tissue donor, you can also record on the NHS Organ Donor Register whether your faith/belief is important and should be considered as part of the donation discussion.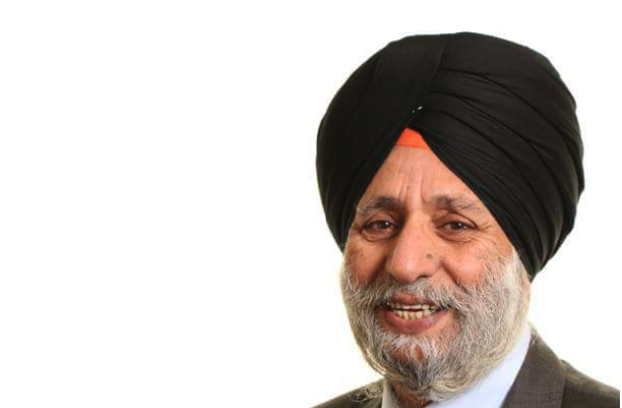 Surjit Singh Chowdhary MBE, President, Central Gurdwara, Singh Sabha
"Sikhs have achieved many accolades for their commitment to the selfless service of society. What could be a greater service to society? What could be a greater service to humanity, which we see as the embodiment of God, than donating one's organs once we pass through this mortal life?"