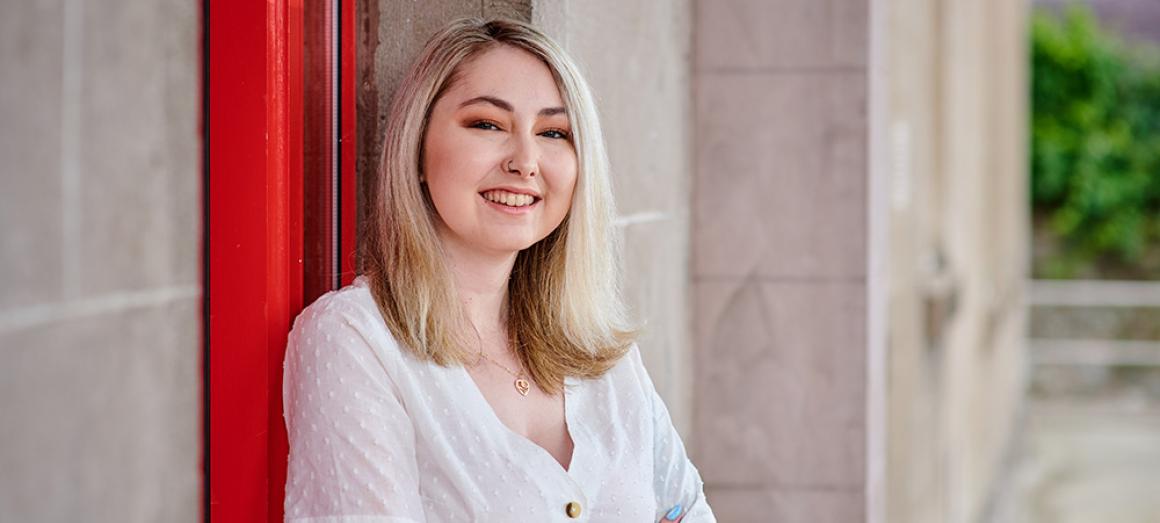 Jacquelyne Macdonald received a life-saving liver transplant.
Jacquelyne Macdonald received a life-saving liver transplant in May 2019 – something she refers to as her 'greatest gift', after becoming gravely ill in the year leading up to the transplant surgery.
Jacquelyne, 26 from Blairgowrie, is now is able to look forward to and plan her future, something she acknowledges wouldn't be possible without her donor and their family.
After suffering from excruciating abdominal pain aged 16, Jacquelyne was diagnosed with autoimmune hepatitis, a condition which meant her immune system was attacking her liver.
Following a gradual decline in her health, Jacquelyne was assessed for transplant at the Royal Infirmary of Edinburgh in March 2019, a time where she remembers being in a 'horrible place'.
Jacquelyne said:
"I'm a fiercely independent person, and I slowly found myself withdrawing from my life. I essentially lived life in my bed, with all my plans on hold. I suppose, looking back, I was scared I was going to die.
"When I was listed for transplant, I had the phone out in front of me all the time in case the call came. I was just living in a state of panic as I was so ill.
"After the transplant, I slowly reclaimed my life and became Jacquelyne again. It's amazing to be able to look forward to a life without physical restraint.
"I can live on my own again, see more of my friends, think about going on holidays. Be the daughter my amazing mum and dad deserve after being my strength throughout my illness, and move in with my boyfriend Joseph who has been a saint through everything.
"The move to opt out is something I totally support. People have it in them to leave something behind that can make such a difference to the lives of others, and I hope the change in law makes people think about that decision.
"I always get emotional when I speak about the person that has done this for me. It is the greatest gift a person can give and thanks to them, I now have a proper chance of living the life I love.
"I would love to personally thank my donor's family but I know it would be too much. I owe my life to these people and live my life differently, as I want to make them and the person who gave me that gift proud. They've given me a reason to be better at life."