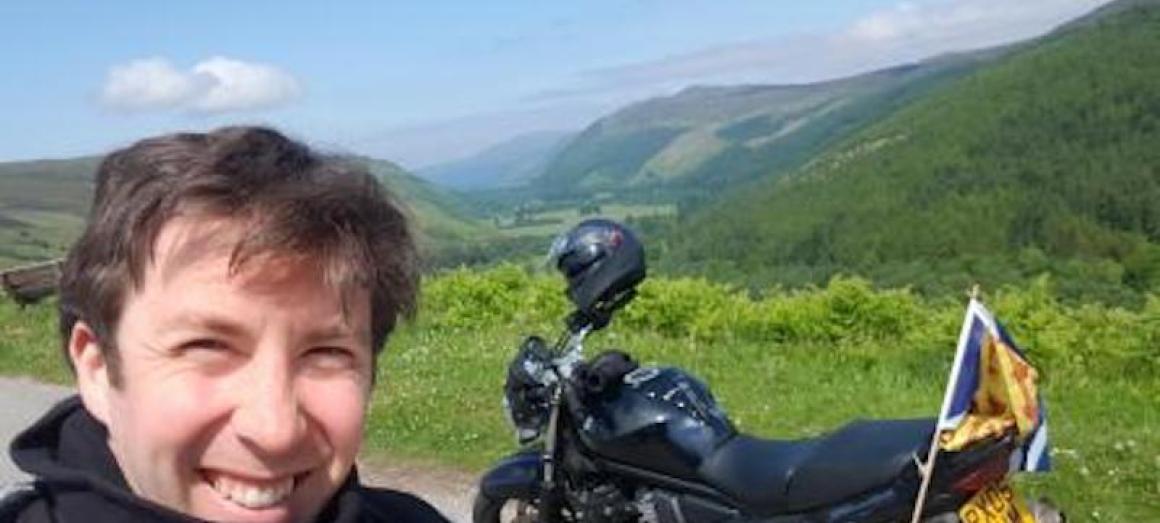 Living Kidney Donation Awareness Week - Grant's Story
Grant Thomson altruistically donated a kidney to a stranger in February 2017
He has always been the adventurous type. He enjoys his job in accountancy, however away from work, his hobbies include skydiving, scuba diving and motor biking.
Grant first heard about altruistic kidney donation whilst listening to the ethics committee on Radio 4. The show was about a much older woman whose partner had died after a long battle with a number of illnesses, one of which was kidney failure. Sadly, a direct donation was not possible. The woman said that kidney failure was the most debilitating of the illnesses and had stripped her husband of his life. After her husband passed away she decided to become an altruistic donor.
After Grant heard this the story it stayed with him for a few months, then one day he came to conclusion that he was at a point in his life where he wanted to help someone in need and donate his 'spare' kidney. After discussing this with his partner over a number of weekends and researching and planning what would happen if he donated one of his kidneys he decided to seek more information.
Grant got in touch with the Living Kidney Transplant Co-ordinator at the Royal Infirmary of Edinburgh who talked him through the process. Over the following months he underwent a series of medical tests, met with an independent body and a psychiatrist to ensure it was safe and appropriate for him to go ahead with his donation.
Grant said:
"Following the surgery, I woke up a bit sore and groggy but other than that I felt well. I left hospital four days after and spent the next few days resting. In about two weeks, I was back to my normal life and within about two months, I was scuba diving in Malta! I can honestly say that giving a kidney is the best thing I have ever done in my life"
More Posts
Tenth Anniversary of Altruistic Kidney Donation Marked by First Donor

Renal Education and Choices @ Home (REACH) Project

Buildings Light up in Green Across Scotland

Altruistic donor and transplant recipient mark World Kidney Day

Living Kidney Awareness Week 2019

Living Kidney Awareness Week - Matthew's Story