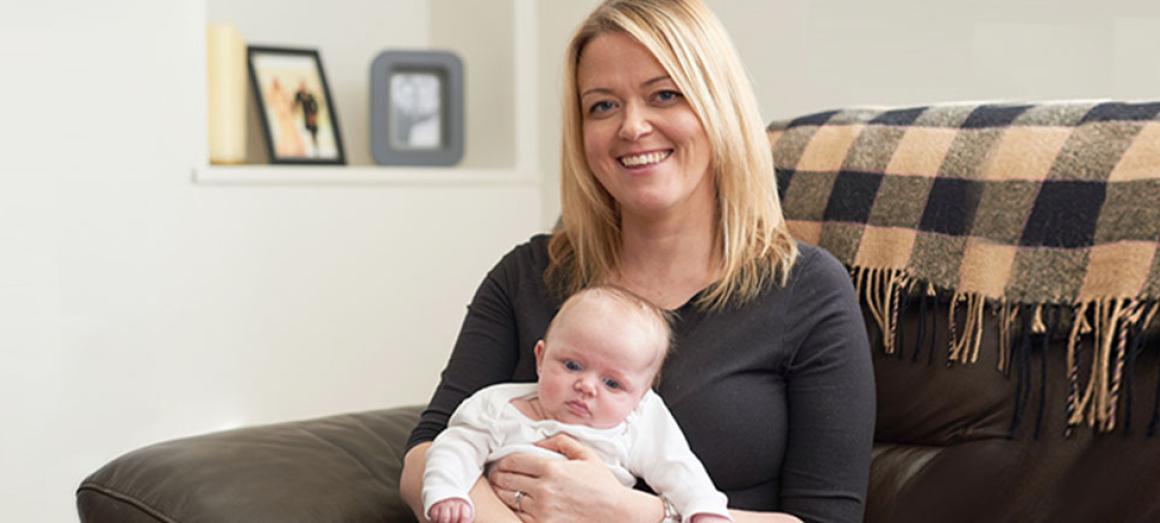 Donor recipient - Julie's Story
Julie was diagnosed with polycystic kidney disease at 24.
I was diagnosed with polycystic kidney disease at 24 and listed for transplant three years later. At the time, I was in denial about how awful I was feeling.
I started automated peritoneal dialysis which involved being hooked up to a machine for over eight hours a night. Although dialysis wasn't my favourite thing, I was thankful for the machine as it helped make each day a bit better and kept me alive.
Life on dialysis needed to be planned, but it didn't stop me doing what I wanted to do whilst the wait for a kidney continued.
I was advised that I may be hard to match due to my high antibody levels. Both my sister and husband had been tested as potential living donors, but were unable to. My incredible brother-in- law Steven was able to donate, but unfortunately he wasn't a match.
Myself and Stephen made the decision to enter the paired donation scheme – where a donor and recipient who aren't a match are paired with others in the same situation, resulting in a swap to benefit both patients.
As I knew I was hard to match, I didn't expect anything to come of it, but after four years of waiting, the call finally came. An altruistic donor who was a match was identified through the paired scheme. The emotion I felt at that point was difficult to explain, as I caught a glimpse of a life free from dialysis.
Unfortunately there was a problem and the transplant didn't go ahead. I told myself I shouldn't have got my hopes up as I was advised things could fall apart at any minute, but I wasn't prepared. I had always been positive, but following that news I struggled to be upbeat.
Luckily, the following February the call came to say another match had been found. This time, it involved Steven and paired donation. It was a huge mix of feelings knowing someone in my family was having such serious surgery for me, but he was so calm and focused, and never wobbled throughout the whole process.
The transplant went ahead as planned, and was a success. My new kidney started working straight away, and Steven recovered well. The immediate difference in how I felt was incredible.
Life has completely changed since I had my transplant, I have energy, my body doesn't ache, I wake up properly in the morning, I don't need to nap, I enjoy things more and my family have the real me back. I also have the freedom from the dialysis machine, which was part of my nightly routine, every night for two years.
The main thing that's changed is the fact that I'm now a mother to my baby girl Bria. Before the transplant there was no chance of me being able to get pregnant or plan a family. Because of that exceptional gift from two very special people, we have our beautiful daughter and a future, and I will be forever grateful.