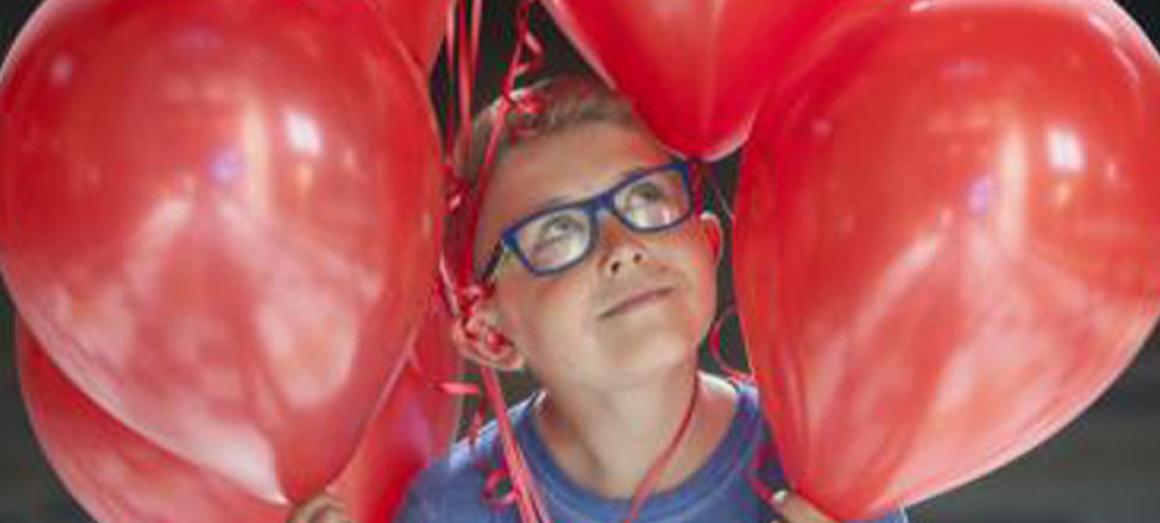 Evan Goodbrand is living proof of the difference organ donation can make.
Evan Goodbrand is living proof of the difference organ donation can make. Ten years on from his liver transplant, the eleven year old is living a healthy and happy life.
Karen Goodbrand, Evan's mum, said:
"Evan was born in November 2004 and diagnosed with biliary atresia at eight weeks old. Surgery to correct it wasn't successful so he was listed for transplant at just eight months. He was a really unhappy little boy. You could see how much discomfort he was in. He was really jaundiced, wasn't able to put on any weight and was constantly itchy.
"Around a month after being listed, we got the call to say a potentially suitable liver had become available. Within an hour we were in an ambulance travelling down to the hospital in Leeds where Evan's transplant went ahead. Following his surgery, we weren't sure if he would make it through, but after two weeks, he turned a corner and he got progressively better. He's never looked back since.
"If you look at Evan now, compared to when he was a few months old, you wouldn't believe it was the same boy. He's living proof of the amazing impact organ donation can have on someone's life. He's so full of energy and is always running about and playing. He's on a low dosage of medication and has to get check-ups every 12 weeks, but apart from that, he's just like any other wee boy his age.
"Evan's transplant was the most wonderful gift we could ever receive. It didn't just change his life – it changed the lives of everyone in our family. We're all so grateful to the donor for giving Evan this second chance at life. I can't even put into words what it's meant for us all.
"If you support organ donation but haven't got round to joining the NHS Organ Donor Register yet, I can't encourage you to do so enough. It only takes a few minutes but can make such a difference to a family like ours."