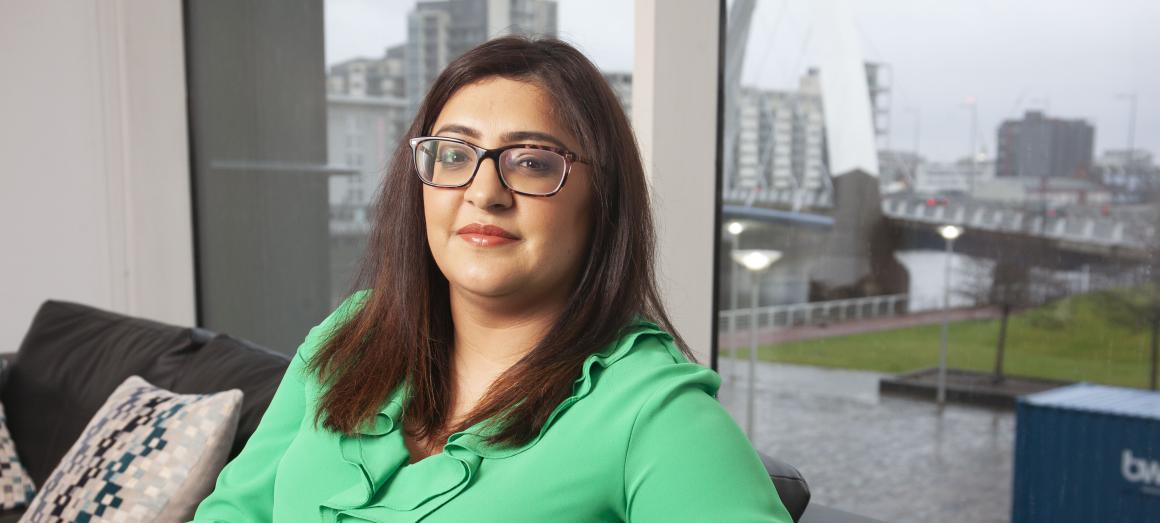 Mother and daughter donation
Syma Shazad, pictured, gave her mum Anees a second chance at life in 2008, when she donated her a kidney.
Pharmacist Syma's whole world came crashing down when she discovered her mother had been diagnosed with chronic kidney disease in 2007. Her mother only spoke limited English and so didn't fully understand the implications of her disease. When doctors recommended that she started on dialysis, Syma became aware of the seriousness of her mum's condition.
Syma said: "When I heard my mother was facing starting dialysis, I didn't feel she would be able to cope with life on dialysis, as she didn't fully understand what it involved. Dialysis causes such a burden on the body, and you have to spend so much time in hospital. I mentioned the idea of donating my kidney to her straight away.
"I was keen to progress everything as quickly as possible so we could make sure my mum never had to start dialysis. I had the first tests in March 2008, and the transplant went ahead that October."
Twelve years on, both Syma and Anees are doing well. Talking about their lives now, Syma said:
"Before the surgery, my mum could barely stand for an hour but now she's got so much more energy. It's such a blessing that she's able to enjoy a such good quality of life.
"People in my family didn't understand that I could live a healthy life with just one kidney. I went on to have my second child in 2011, and have had a clean bill of health ever since."
"Being Muslim, there's a lot of stigma attached to organ donation. I believe I wasn't doing anything to put myself in danger, I was simply helping give my mother a better quality of life. For me that was the ultimate decider.
"My belief is that whatever your time is destined to be, your time will be; but whatever you can do to improve that quality of life is essential.
"Within our community, there are so many challenges around mindset and conflicting religious knowledge. I was very headstrong and wouldn't let anyone dissuade me from doing this. With Asian people being at a higher risk of diabetes, and the associated kidney problems, I would love to see more people considering donation.
"I would encourage anyone who's unsure about their stance on organ donation to sit down and consider what would happen if it was someone in your family who needed a transplant. Having been through it with my mother, if I could I'd do the same for anyone else in that situation.
"Before my mother's illness, I hadn't thought about organ donation at all, but as soon as I was in that situation, I knew I'd do anything to help someone in my family. My father had been a blood donor, so that was something we'd spoken about growing up, but never organ donation.
"Some of my children's cousins have a genetic kidney condition and I hope that should they one day require a transplant; they can look to me as an example."