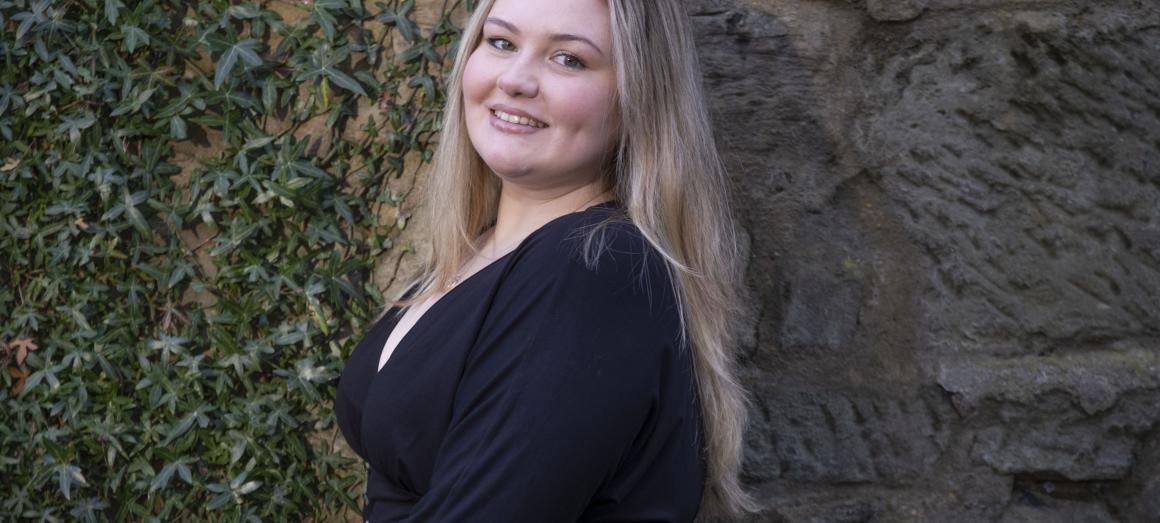 Seyda tells how a living kidney donor transformed her life.
Seyda Oates, 24, contracted bacterial meningitis in October 2019, which resulted in her legs being amputated below the knee and the loss of her fingertips.
The severity of the infection affected multiple organs, including Seyda's kidneys, and she ended up on haemodialysis for six hours a day in intensive care in the Queen Elizabeth University Hospital in Glasgow.
Over the next five months as Seyda started to heal, her dialysis sessions were cut to four days a week. When she was discharged from hospital in March 2020 at start of the COVID-19 pandemic, her dialysis had gone down to two days a week, but her kidney function continued to decline over the course of the year.
Seyda was put on the transplant waiting list at the end of 2020 by which point she was dialyising for four and a half hours, three times a week in hospital.
Seyda said: "People always ask me what was harder - losing half of my body or having to go through dialysis. I'm not joking when I say losing my legs was nothing compared to living with kidney disease.
"The only thing I can't do with prosthetics is run, jump or walk too far. It sucks but I've learned to accept it. I would do anything to prevent having kidney disease because it was so hard. I was suffering on dialysis and I watched a lot of other people struggle too. There was a really limited will to live because it's not living, it's just maintaining and surviving until something better comes along. I'd come through a lot but still didn't have a life.
"From cramping, to sickness to extreme fatigue, each session became harder and harder. The nurses at the dialysis unit are the best people I've ever met. I owe them everything. They did so much to care for me and keep my spirits high through the most difficult times."
When Seyda's mum Oya Oates saw how dialysis was affecting her daughter, she raised getting tested as a possible kidney donor.
Seyda said:
"When my mum spoke about donating her kidney to me. I refused and refused initially. I guess I was scared and it was a lot to process given what we'd been through. My mum hadn't left my side since I got ill and I figured I was on the deceased donor list and that one day I'd get that chance.
"But by the middle of 2021 I couldn't do it anymore. I really didn't want her to donate but I was out of options and the thought of the wait for a kidney was really hard to take. I just saw the time stretching ahead of me and knew I wasn't going to be able to do it."
Oya was unable to donate to Seyda due to not being a match, so she entered the UK Living Kidney Sharing Scheme, so she could donate to someone who was a match in order for Seyda to receive.
An altruistic donor 'match' enabled Seyda's transplant to go ahead in July 2022, with Oya donating to the person she anonymously matched with a month later, due to some complications with the recipient's health.
Seyda said: "I couldn't sleep the night before my surgery. I was waiting a long time for any sort of good news, so the fact that I got to this stage was hugely emotional. My mum came before the surgery and sat with me, as we waited for my gift to arrive.
"The surgery went great and they were really happy with the kidney. It took literally a day and a half to see the difference in me. My mum was shocked by my complexion. I went from being pale sick, with dark under eyes, to having rosy cheeks and colour in my face. I just felt so much stronger.
Seyda added: From my mums' perspective she was just focused on helping me. She is living with one kidney, for me. I know most parents would do anything to stop their kids suffering, but I'll never stop being grateful.
"I don't know who donated their kidney to me, but I matched this angel. The early signs are good, I have a good kidney which will hopefully last me for the rest of my life. It's just awesome, and I hope on some level they know what they've done for me."
Seyda recently graduated and is back working full-time. She said:
"When I came round from my surgery, I couldn't sleep because I had so much energy and that's not changed five months on. Maybe it's because I have three years of life to catch up on. And I can't wait for that to start."