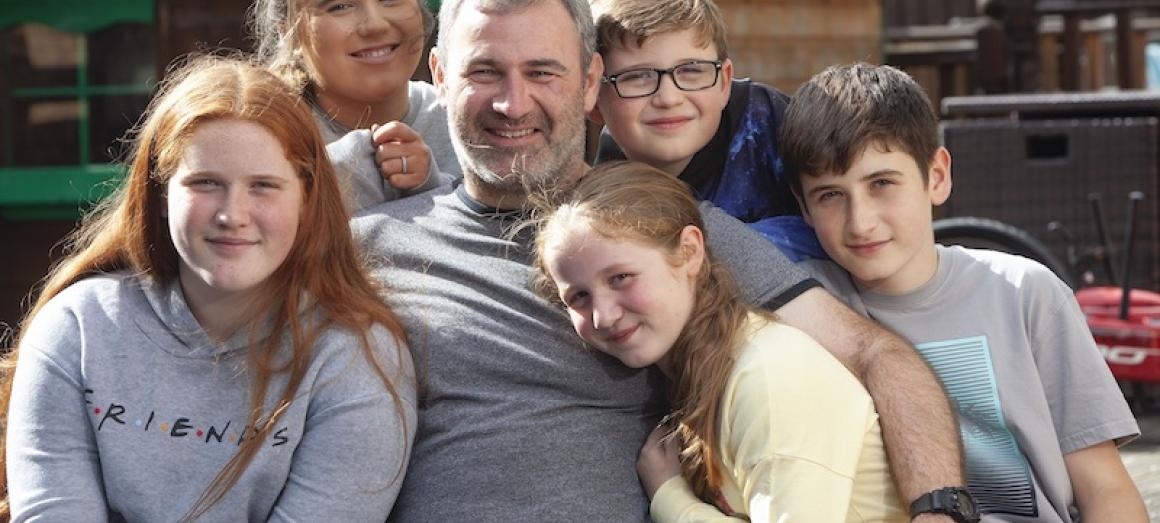 NHS Organ Donor Register turns 25
A transplant recipient who was able to grow his family thanks to the NHS Organ Donor Register has shared his gratitude on its 25th anniversary.
Malcolm Armstrong from Airdrie has spoken of how he never takes family life for granted, knowing that it wouldn't have been possible without his donor's decision to join the Register.
The NHS Organ Donor Register was created in October 1994, and since 1 January 1995, of the 1,868 organ donors in Scotland, 623 (33 per cent) were known to be on the Register, leading to 6,235 life-saving and life improving transplants.
The centralised donor register allows Specialist Nurses in Organ Donation to quickly and easily check if someone has indicated they wish to donate.
In Scotland, there are just over 2.6 million people in Scotland on the NHS Organ Donor Register today, representing nearly 49 per cent per cent of the population.
From Autumn 2020, the law around organ and tissue donation is changing to an opt-out system, meaning that if people have not confirmed whether they want to be an organ donor, it may be assumed they're willing to donate when they die.
The NHS Organ Donor Register will remain an important record of those who have registered their organ donation decision, and people are being encouraged to share that decision with loved ones to ensure its honored.
Malcolm, 44, from Airdrie now has a family of five, aged between 17 and nine, after receiving his kidney transplant in 2005 following a diagnosis of Goodpasture's Sydrome which caused his kidneys to fail.
Already dad to daughter Emily, the medication Malcolm was on during dialysis made him sterile, meaning family plans had to be put on hold.
However after the successful transplant, the Police family liaison officer had a second chance at growing his family, going on to welcome Daniel, 13, Rosie, 12, Eve, 10, and Ben, 9, to the world with wife Michelle.
Malcolm said:
"I think organ donation and the NHS Organ Donor Register is one of the most important things in society. If your organs can be used by someone else when you die, then why not give them that second chance.
"As well as joining the NHS Organ Donor Register, having that vital conversation about your donation decision can make sure that somebody in need can benefit.
"The transplant gave me a second chance at having more children, and being here for my first born. Of course, having five kids comes with its challenges, but I absolutely love the life we have and absolutely wouldn't change it for the world.
"It's the biggest gift you can give someone and has a huge ripple effect on their whole life. If it wasn't for the decision made by my donor, I wouldn't be here or have a future with my wife and kids. It's as simple as that."
More Posts
Save lives with a simple chat

Islet transplant recipient marks World Diabetes Day

World Sight Day – David's Story

Human Tissue (Authorisation) (Scotland) Act 2019 – update

Number of kidney sharing scheme transplants in Scotland more than double

Ten-year-old tissue transplant recipient launches Organ Donation Week