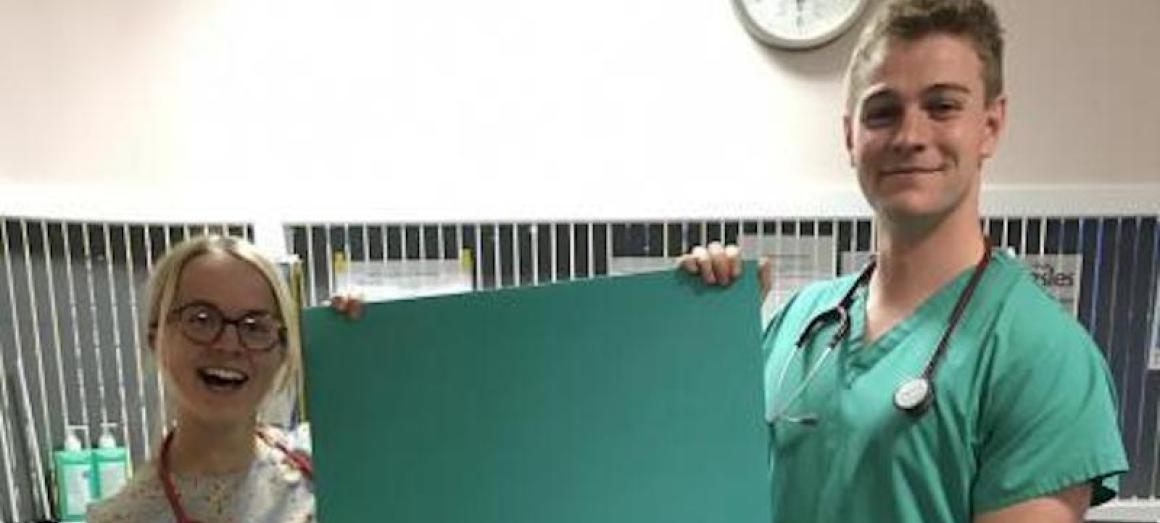 Organ Donation Week 2018 Activities
The Scottish Government, hospital staff, charities and other key supporters pulled out all stops to drive awareness of Organ Donation week
During this year's Organ Donation Week, which ran between 3 – 9 September, NHS Blood and Transplant, the Scottish Government, hospital staff, charities and other key supporters pulled out all stops to drive awareness of the importance of organ and tissue donation and that 'We Need Everybody' to join the NHS Organ Donor Register and save a life.
Specialist nurses worked with various organisations to light up key buildings and landmarks such as the Kelpies, Melrose Abbey, Ness Bridge, Caird Hall, the Glasgow Science Centre and many others in our campaign green colour.
Our 'We Need Everybody' TV adverts ran for four weeks and local and national newspapers published articles featuring people's personal experiences of organ donation and transplantation.
There's over 550 people still waiting for a transplant, so if you support organ and tissue donation, please share your decision. Your family is twice as likely to agree to donation if they know it's what you would want.
More Posts
Organ Donation Week 2018 (3 - 9 Sept)

Living Kidney Donation - Money Matters

In Memory of Organ and Tissue Donors

Tenth Anniversary of Altruistic Kidney Donation Marked by First Donor

Renal Education and Choices @ Home (REACH) Project

Buildings Light up in Green Across Scotland